About Us
Meet Your Therapists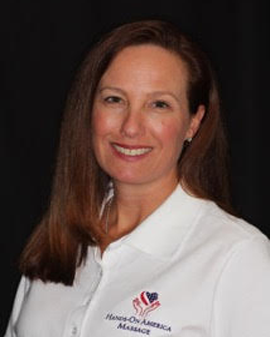 Angela Nichols Awbrey – President
Angela Nichols Awbrey is a licensed massage therapist as well as the founder and owner of Hands-on America Massage Professionals, a health center staffed with skilled professionals who provide therapeutic and relaxation massages.
As a licensed massage therapist since 1993, Angela has performed over twenty thousand massages. Her experience and modality training include: neuromuscular therapy (NMT), medical massage, deep-tissue massage, lymphatic drainage, pre-natal massage, sports/injury massage, children's massage, and Swedish massage. She also possesses formal training in temporomandibular joint (TMJ) treatment and cranial sacral therapy as well as aromatherapy and reiki.
I believe that every person deserves to be nurtured and loved. I want to take my patients and clients out of their reality and allow them to escape and to heal as they deserve.
Angela Nichols Awbrey
In 1994, Angela established Hands-on America Massage Professionals to expand upon her vision of providing genuine therapeutic massage. True therapeutic massage improves an individual's health and assists with recovering from ailments. Through the Hands-on America Massage Professionals health center, Angela designed rooms that surround patients with an atmosphere conducive to comfort and healing. Ensuring treatment up to her standards, she selectively hired experienced massage therapists who possess skill sets that complement her own. In addition, she created an open culture that supports both holistic and western medicine remedies.
In addition to her life as a massage therapist and business owner, Angela is a life-long Atlanta metro native who enjoys the performing arts, boating, traveling, and supporting her local community. Outside of her profession and business, she is also a licensed real estate agent (since 2001). A proud mother of one, Angela currently resides in Milton with her husband as well as her three dogs and two turtles.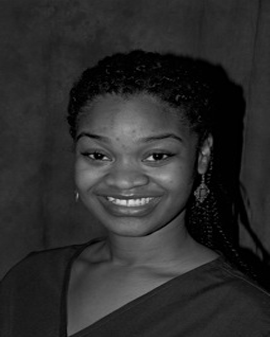 Khadijah Elfaroug
Massage Therapist
I was drawn to massage by a sincere desire to help relax the mind and body naturally. What I love most about massage is witnessing change in stress level, posture and flexibility immediately after a session. My intention is to free the body of blockage and increase relaxation and energy. Clients feel longer, back open and very relaxed after their session. Sleeping patterns are improved. Pain is relieved instantly~soft tissue manipulation is my passion. I look forward to your session.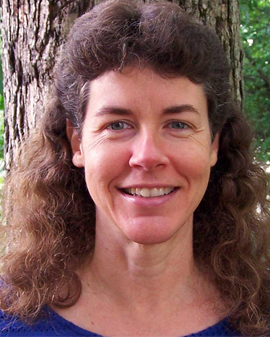 Wendy Elmore
Massage Therapist
Wendy has recovered from both fibromyalgia and a disabling stroke. Massage was instrumental in helping her recovery from her stroke, so she understands the healing power of touch. Since she has experienced long-term severe pain and has been disabled, she has decided to dedicate her life to helping other people recover from pain or disability, as she has done. She graduated from ASHA in 2008 and has taken a lot of advanced continuing education since then to help her help others. She is certified in orthopedic massage, and often uses integrative craniosacral techniques and Thai massage to help promote healing as well.